I first made this a couple years ago when family came to visit. Chop veggies and feta cheese and marinate in vegetable oil, salt, pepper, oregano, crushed garlic, red wine vinegar and a bit of sugar. (Note:  I don't use cucumber in my Greek salad due to an allergy, but you go right ahead and cuke away!)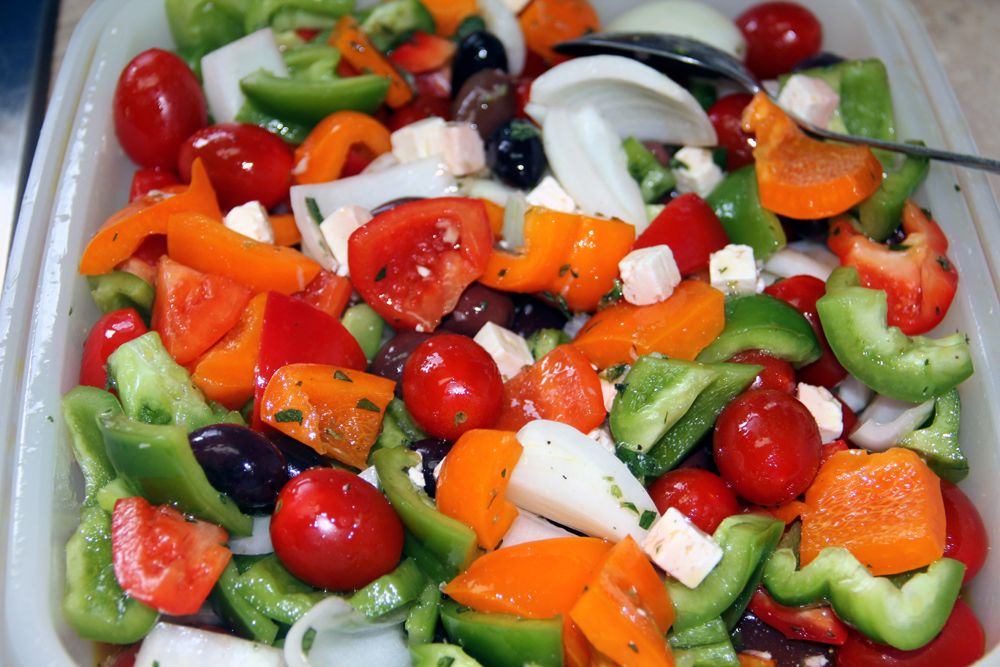 Place on skewers and grill.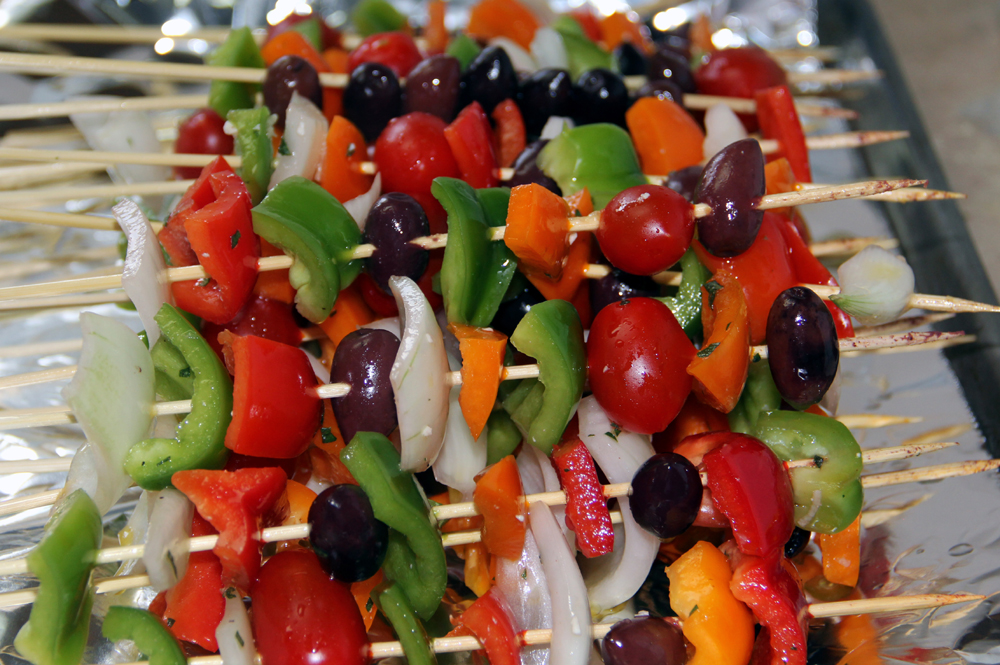 Remove from skewers and toss back into remaining marinade.